Shimadzu Medical Systems USA, a subsidiary of Shimadzu Corporation is proud to announce the installation of a Trinias F12 unity edition (floor mounted cutting-edge angiography system) in Cardiology Consultant's OBL surgical suite in Spartanburg, SC. With Shimadzu's Trinias F12 unity edition, the site can perform complex peripheral angiography in the Outpatient environment with the power of RSM (real time smooth mask subtraction) to give you beautiful DSA images, even if the patient is moving.
Our practice serves Upstate South Carolina and Western North Carolina. Cardiology Consultants has developed close associations with Spartanburg Medical Center, Pelham Medical Center, and Spartanburg Medical Center – Mary Black Campus to bring sophisticated care and technology close to home, in an environment that is comfortable and accessible.
In addition to the comprehensive evaluation of a patient's cardiovascular system, Cardiology Consultants' services also include preventative, diagnostic and therapeutic cardiology. We may also serve as consultants to your primary care physician, evaluating your condition while your physician supervises your ongoing treatment. In every case cardiology Consultants strives to deliver the most advanced care available in the efficient and personal manner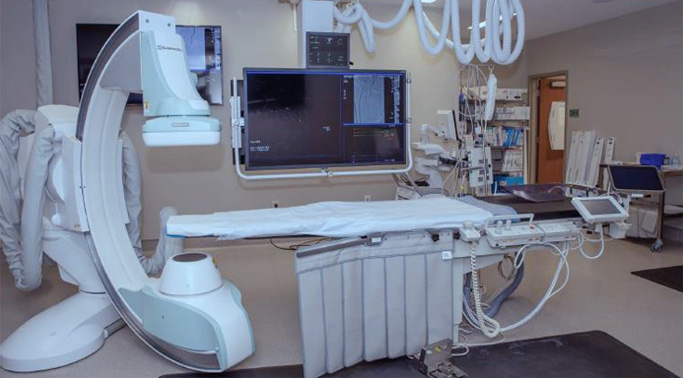 TRINIAS F12 at Cardiology Consultants PA
Learn more about Shimadzu's Interventional X-ray product line:
https://www.shimadzu-usa.com/products/cardio/index.html

Visit Minimally Invasive Experience page to learn more about our interventional X-ray technologies.

Visit Shimadzu Solutions for Patient and Healthcare Worker Safety to learn more our solutions